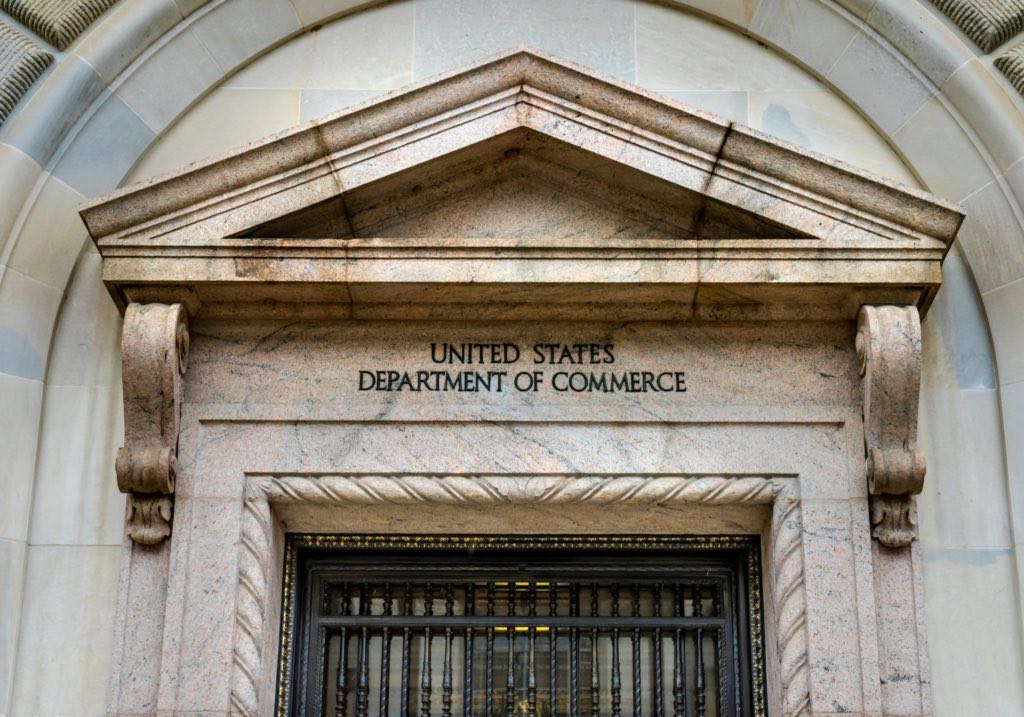 Commerce Department Releases RFI Results on CHIPS Program
Commerce Department Releases RFI Results on CHIPS Program
ASowah@doc.gov
Thu, 09/01/2022 – 10:05
FOR IMMEDIATE RELEASE
Thursday, September 1, 2022
Office of Public Affairs
publicaffairs@doc.gov
Report Details Public Recommendations for Supporting a Strong Domestic Semiconductor Industry
As the U.S. Department of Commerce prepares to announce its high-level strategy for the $50 billion Creating Helpful Incentives to Produce Semiconductors ("CHIPS") for America Fund, in the coming weeks, the agency today released a summary of responses to a Request for Information (RFI) on incentives, infrastructure, research and development, and workforce needs to support a strong domestic semiconductor industry. The RFI and analysis was developed with support from the National Institute of Standards and Technology (NIST). Respondents — from small and large companies, government, non-profit and other sectors — recommended close coordination among programs for maximum impact, adding a private capital multiplier requirement for the financial assistance program to maximize impact, and building a skilled workforce.
"The CHIPS and Science Act provides a unique opportunity to expand our domestic manufacturing capacity, grow the innovation ecosystem and restore U.S. leadership in semiconductor manufacturing, but this cannot be done by the federal government alone," said Secretary of Commerce Gina Raimondo. "We appreciate all of the invaluable insight we have received and are using it to develop an open and transparent strategy that will include industry, academia and all levels of government."
Sections 9902 and 9906 of the William M. (Mac) Thornberry National Defense Authorization Act for Fiscal Year 2021 authorized semiconductor manufacturing incentives, R&D and workforce activities, and the recently passed CHIPS and Science Act funded these programs with the $50 billion CHIPS for America Fund. The January 2022 RFI sought input on these programs in general and the following topics specifically:  semiconductor manufacturing incentives program, National Semiconductor Technology Center (NSTC), National Advanced Packaging Manufacturing Program, and industry workforce development needs.
The Department received more than 250 responses from various sectors of the semiconductor supply chain, including design software developers, integrated device manufacturers, materials suppliers, equipment vendors, and automotive and consumer companies. Large businesses accounted for 37% of respondents, while small businesses and nonprofits accounted for 22% and 23%, respectively. The remaining respondents were from academia, government, national laboratories or did not self-identify.
Regarding financial incentives, respondents recommended that Commerce support a diverse set of technologies, from leading edge to more mature technologies, and require cost-sharing, matching and in-kind funding.
Respondents recommended carefully constructed and clear guidelines around intellectual property (IP). They also recommend that the research and design programs, including the NSTC and packaging program, should provide access to design, modeling, and simulation tools, as well as training for such tools. Building a skilled workforce was seen as important for all sectors of the semiconductor ecosystem, specifically by increasing the pipeline of students in science, technology, engineering, and math (STEM) career paths and in the semiconductor field by improving partnerships and collaborations between training institutions and employers.
The full report can be read at CHIPS.gov. The Commerce Department will release its strategy for the CHIPS Program Office in the coming weeks.
NIST has also released a report highlighting the critical metrology and characterization needs of the semiconductor industry that will require further investment in research and development (R&D). The report assembles information collected through the RFI and a series of workshops and discussions with industry.
Bureaus and Offices
National Institute of Standards and Technology
Tags
CHIPS Act
Semiconductor Industry
Read the full report from the U.S. Department of Commerce: Read More