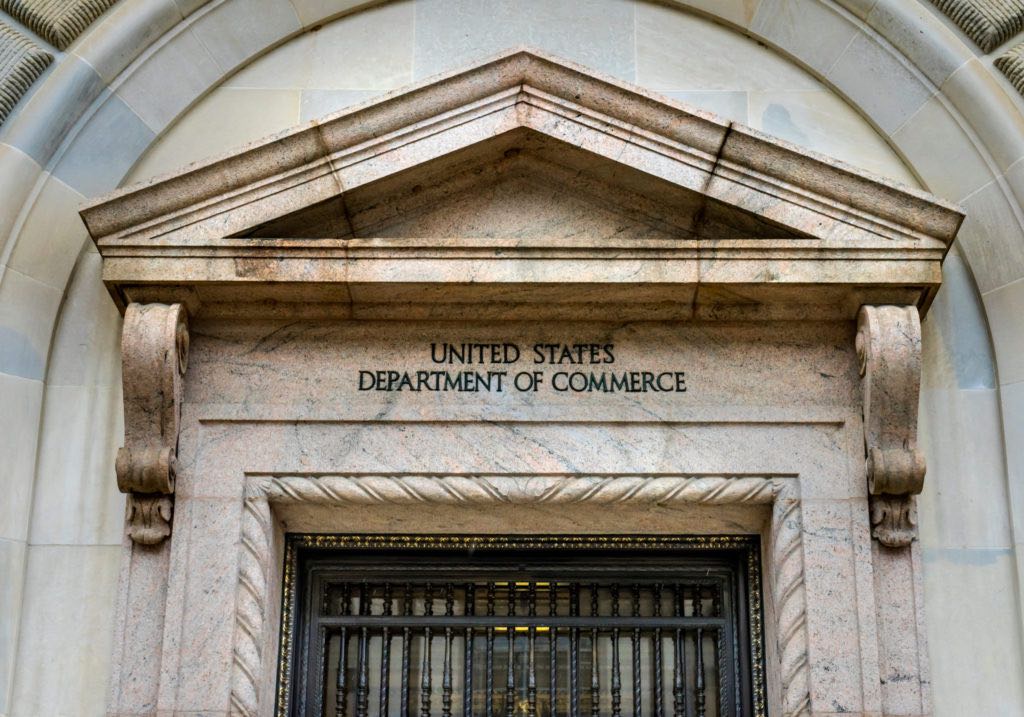 Commerce Updates Semiconductor Alert Mechanism
Commerce Updates Semiconductor Alert Mechanism
KCPullen@doc.gov
Mon, 10/02/2023 – 11:35
ICT Supply Chain
Manufacturing
FOR IMMEDIATE RELEASE
Monday, October 2, 2023
Office of Public Affairs
publicaffairs@doc.gov
The Department calls on industry to share potential disruptions in semiconductor supply chains
This past week, in support of President Biden's ongoing commitment to building resilient cross-border semiconductor supply chains, the U.S. Department of Commerce (Commerce) launched an updated Semiconductor Alert Mechanism administered by the  International Trade Administration (ITA).
"Supply chains are crucial to businesses and consumers alike," said Deputy Assistant Secretary for Manufacturing Heather Evans. "The Semiconductor Alert Mechanism provides a platform to hear directly from industry stakeholders when they are experiencing disruptions. We encourage companies to use this tool to share critical information in order to strengthen and secure our nation's supply chains."
The Semiconductor Alert Mechanism aims to help industry experts at Commerce detect and assess bottlenecks in our semiconductor supply chains and better mobilize and coordinate U.S. government resources to reduce chokepoint risks. The alert system is a public-private information gathering mechanism that supports faster problem solving through coordination with trading partners and the private sector.
Commerce is calling on companies, manufacturers, and other interested parties to submit information regarding any new, ongoing, or potential disruptions to microelectronics and semiconductor manufacturing facilities and their related supply chains around the world. The information gathered will be used to assess potential disruptions, enhance engagement with foreign trade partners as appropriate, and mitigate potential impacts on the global semiconductor supply chain.
Interested businesses are asked to submit information via email to semi.alert@trade.gov. Commerce will review submissions on a rolling basis and will follow up with parties as needed. In support of its commitment to protecting confidential business information, Commerce encourages submitters to mark all business confidential information as such. In receiving submissions, Commerce will protect confidential information from disclosure to the full extent permitted by law.
Bureaus and Offices
International Trade Administration
Read the full report from the U.S. Department of Commerce: Read More