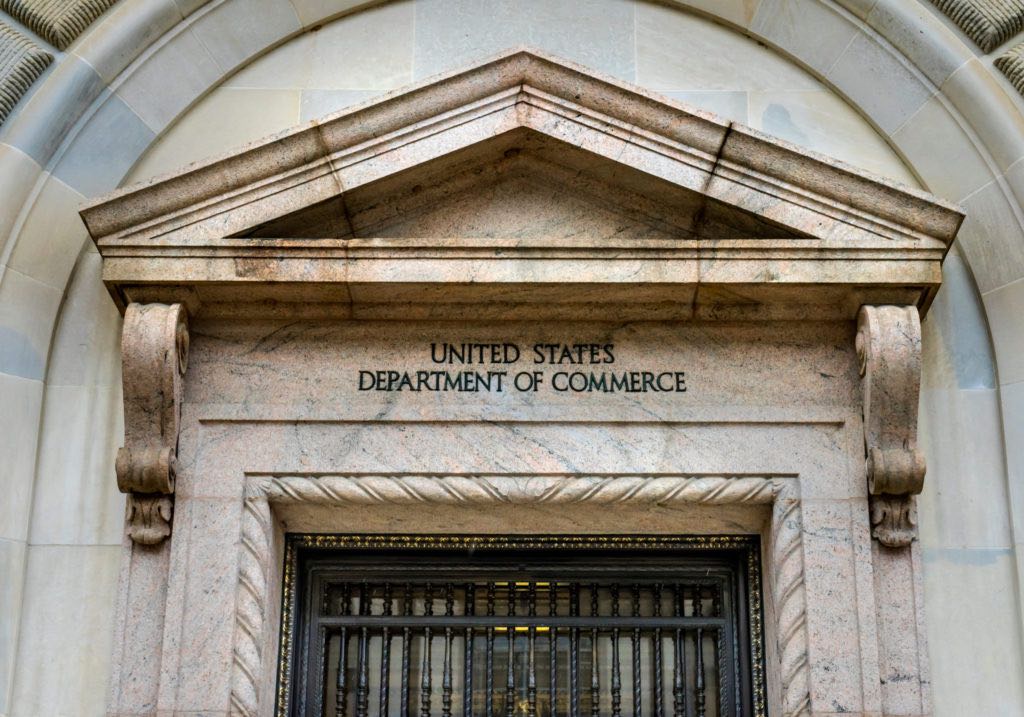 U.S. Secretary of Commerce Gina Raimondo Appoints 15 to the Inaugural National Concrete Masonry Products Board
U.S. Secretary of Commerce Gina Raimondo Appoints 15 to the Inaugural National Concrete Masonry Products Board
ASowah@doc.gov
Tue, 08/30/2022 – 10:51
FOR IMMEDIATE RELEASE
Tuesday, August 30, 2022
Office of Public Affairs
publicaffairs@doc.gov
Today, U.S. Secretary of Commerce Gina Raimondo announced the appointment of 15 business leaders to a new National Concrete Masonry Products Board, an industry-funded program devoted to research, education, and promotion of concrete masonry products. The program, fully funded by industry through assessments on the sale of its products, does not use taxpayer dollars.
"I am thrilled to appoint a highly talented slate of concrete industry leaders from across the country to pioneer the National Concrete Masonry Products Board," said Secretary Gina Raimondo. "Concrete masonry is a proud American tradition, and strengthening this important industry will expand markets, create jobs, and lead to higher quality outputs."
The program aims to strengthen the position of the domestic concrete masonry products industry, maintain, develop, and expand domestic markets for concrete masonry products, and promote the use of concrete masonry products in construction and building.
The board is responsible for implementing an order passed by an industry referendum on December 18, 2021.  For additional information on the program and a copy of the order, please visit the Department's checkoff website.
Voting board members:
Member
Company
Region
Brendan Quinn
Ernest Maier, Inc
Northeast
Richard O'Connor
Taylor Concrete Products, Inc
Northeast
Heidi Jandris
Jandris Block
Northeast
Preston Sparkman
Quality Block & Supply
Southeast
Major Ogilvie
Cemex (Ready Mix)
Southeast
Gregg Gibbel
Quikrete Best Block
Southeast
Melissa Kline
Consumers Concrete Corp
N. Central
Patrick Sauter
Kings Material Midland Concrete
N. Central
Sean Rustad
Lee Masonry Products
N. Central
Ryan Ross
Block-Lite
S. Central
Mark Wilhelms
Midwest Block & Brick
S. Central
Dwayne Aucoin
State Block Inc.
S. Central
Edward Antonini
Angelus Block Company Inc
West
Erik Absalon
Basalite Concrete Products
West
Kendall Anderegg
Mutual Materials Company
West
Non-voting alternate board members:
Alternate Member
Company
Region
Rocky Fizzano
Fizzano Brothers
Northeast
Sam Finney
Tidewater Block, LLC
Southeast
Gary Hensley
Oldcastle APG
Southeast
Jim Gendron
Fendt Builders Supply Inc
N. Central
Mike Littrell
ABC Block & Brick
S. Central
Michael Finch
RCP Block & Brick, Inc.
West
Bureaus and Offices
Office of the Under Secretary for Economic Affairs
Read the full report from the U.S. Department of Commerce: Read More