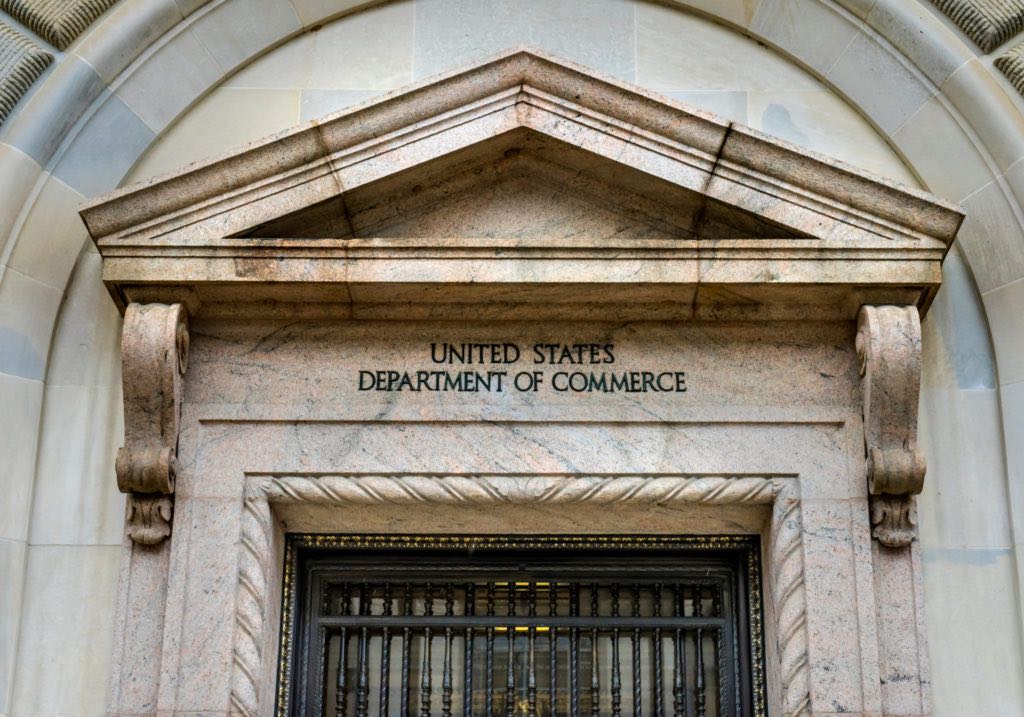 U.S. Secretary of Commerce Gina Raimondo Appoints New Members of the President's Advisory Council on Doing Business in Africa
U.S. Secretary of Commerce Gina Raimondo Appoints New Members of the President's Advisory Council on Doing Business in Africa
KCPullen@doc.gov
Thu, 07/14/2022 – 14:22
Export and investment promotion
FOR IMMEDIATE RELEASE
Thursday, July 14, 2022
Office of Public Affairs
publicaffairs@doc.gov
Secretary of Commerce Gina Raimondo has appointed 24 members to the President's Advisory Council on Doing Business in Africa (PAC-DBIA) to serve a two-year term. The PAC-DBIA was established in 2014 to provide recommendations and analysis to the President, through the Secretary of Commerce, on strengthening commercial engagement between the United States and Africa.  
Over the next two years, the PAC-DBIA will serve as an important source of private sector input helping to advance the Biden Administration's commitment to expanding and deepening U.S. commercial partnerships in Africa that are grounded in shared interests, support, and mutual respect and responsibility. The PAC-DBIA will advise the President on facilitating U.S. business participation in economic sectors critical to economic recovery from recent global crises and inclusive long-term growth across Africa, creating jobs in the United States and Africa through trade and investment, building the capacity of Africa's youth and entrepreneurs to develop trade and investment ties with partners in the United States, and developing and strengthening partnerships and other mechanisms to increase U.S. public and private sector financing of trade with and investment in Africa. Specifically, the PAC-DBIA will provide insights to inform implementation of Biden Administration priorities, including the Prosper Africa initiative, the Partnership for Global Infrastructure and Investment, other sector-specific initiatives as necessary, U.S. government support for the African Continental Free Trade Area, and bilateral memoranda of understanding led by the U.S. Department of Commerce focused on U.S. commercial cooperation with African countries.
For more information on the PAC-DBIA, please visit https://www.trade.gov/pac-dbia/.
The appointed members for the 2022-2024 term of the PAC-DBIA are:
Franklin Amoo, Founding and Managing Partner, Baylis Emerging Markets
Jason P.H. Brantley, Vice President, Sales and Marketing, Asia and Africa, Agriculture & Turf Division, Deere & Company
Deepak Chopra, Chairman, Chief Executive Officer, and President, OSI Systems
Gad Cohen, Chief Executive Officer and Co-Founder, eleQtra Group
Takreem El-Tohamy, General Manager, Global Strategic Sales, IBM
Catherine Estrampes, President and Chief Executive Officer, Europe, Middle East and Africa, GE Healthcare
Bruce Hanson, President & Chief Executive Officer, Credence ID
Kathryn Karol, Vice President, Global Government and Corporate Affairs, Caterpillar Inc.
Francine Katsoudas, Executive Vice President and Chief People, Policy, and Purpose Officer, Cisco Systems, Inc.
William (Bill) Killeen, Chief Executive Officer and Chairman of the Board, Acrow
Gerald Mahinda, Managing Director for Sub Saharan Africa, Middle East, North Africa, and Turkey, Kellogg Company
Sami Mainich, Chair of Dow Africa Steering Committee; Managing Director, North & West Africa, Dow
John Nevergole, Chief Executive Officer, ABD Group
Kwabena Osei-Sarpong, President and Chief Executive Officer, RIFE International
Bruno Pietracci, President, Africa Operating Unit, Coca Cola Africa
Nicole Poindexter, Chief Executive Officer, Energicity Corp
Olivier Puech, President and Executive Vice President, EMEA and Latin America, American Tower Corporation
Justin Siberell, President, Europe, Africa, and Middle East Region, Bechtel Overseas Corporation
Peter Sullivan, Managing Director and Head of Public Sector for Africa, Citi
Andrew Torre, President for Central and Eastern Europe, Middle East and Africa, Visa Inc.
Chris Toth, Chief Executive Officer, Varian Medical Systems
Kate Tulenko, Founder and Chief Executive Officer, Corvus Health
Patrick Van Der Loo, Regional President for Africa and the Middle East, Pfizer
Rahama Wright, Chief Executive Officer, Yeleen Enterprises
Bureaus and Offices
International Trade Administration
Leadership
Gina M. Raimondo
Tags
Secretary Gina Raimondo
Doing Business in Africa
Read the full report from the U.S. Department of Commerce: Read More