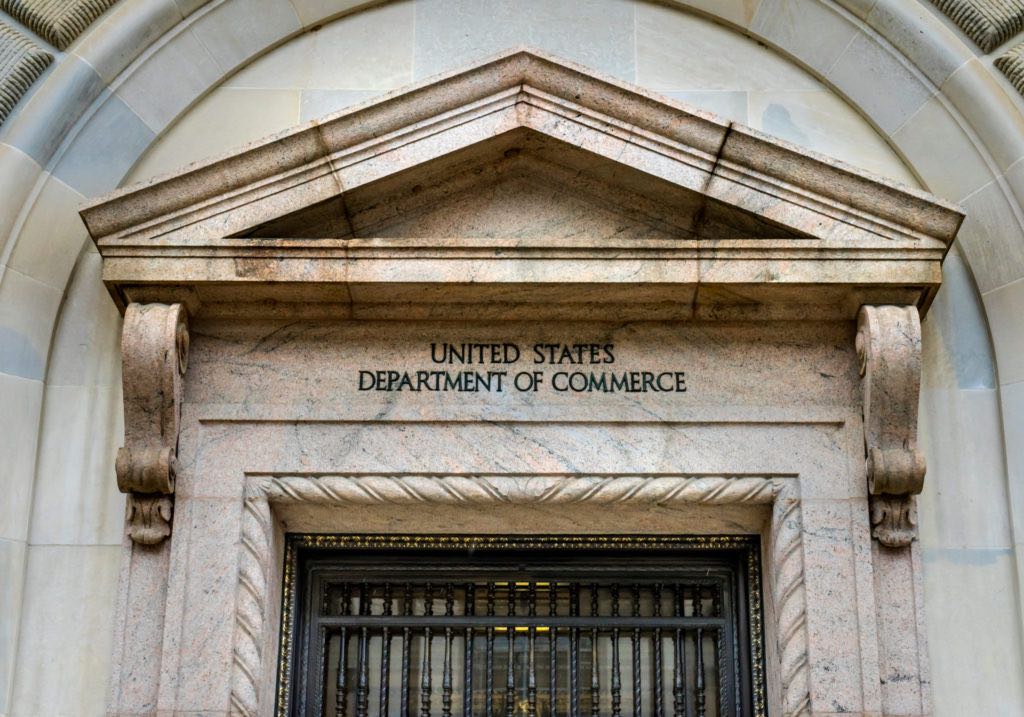 U.S. Secretary of Commerce Gina Raimondo Celebrates the Anniversary of the Passage of the Bipartisan Infrastructure Investment and Jobs Act
U.S. Secretary of Commerce Gina Raimondo Celebrates the Anniversary of the Passage of the Bipartisan Infrastructure Investment and Jobs Act
KCPullen@doc.gov
Tue, 11/15/2022 – 10:48
Infrastructure
Minority business growth
FOR IMMEDIATE RELEASE
Tuesday, November 15, 2022
Office of Public Affairs
publicaffairs@doc.gov
Today, U.S. Secretary of Commerce Gina Raimondo issued the following statement regarding the one year anniversary of the passage of the Bipartisan Infrastructure Investment and Jobs Act (IIJA):
"A year ago today, President Joe Biden signed into law the Bipartisan Infrastructure Investment and Jobs Act, a transformative investment that is already helping grow our economy and benefiting American workers and businesses. This bill embodies the Administration's successful economic strategy – making transformational investments in infrastructure, innovation and communities across the country that will build U.S. competitiveness for the next century.
"As we approach this anniversary, I'm proud of the progress the Commerce Department has made in implementing and delivering on the promises of this bill, including placing equity at the center of our work to ensure all Americans benefit from these investments.
"Thanks to the IIJA, we will deliver internet access to all Americans, we will make historic investments in coastal resilience, and we will reduce barriers for the minority businesses in the US. This bill has provided Commerce with $48 billion in funding for the National Telecommunications and Information Administration (NTIA) to reach 100% access to reliable, affordable, high-speed internet service, nearly $3 billion for the National Oceanic and Atmospheric Administration (NOAA) to increase climate resiliency and restore and improve coastal habitats, and permanent authorization and increased funding for the Minority Businesses Development Agency (MBDA) to promote the growth, development, and resiliency of minority-owned businesses.
"Through NTIA's leadership on the Internet For All initiative, all eligible states and territories—56 in total—are participating in the program. In addition, with $300 million from the Bipartisan Infrastructure Investment and Jobs Act, NTIA has now awarded more than $1.3 billion in grants to Tribal entities and minority-serving institutions. This expansion of quality internet is an unprecedented effort to close the digital divide, improving access to healthcare, education, and jobs, while also supporting the development of an equity-driven telecommunications workforce.
"MBDA, after 52 years in existence, is now a permanent agency within the Commerce Department, expanding and elevating its vital role as the only federal agency dedicated to the growth and competitiveness of minority business enterprises. We celebrated the historic appointment and unanimous Senate confirmation of the first Under Secretary of Commerce for Minority Business Development, Donald Cravins Jr., this past August.
"At NOAA, the allocation of nearly $3 billion is a historic opportunity to build on the ongoing work to increase resilience against climate change and extreme weather through the development of climate ready infrastructure, especially for Tribal Nations and underserved communities. These investments will make an impact in areas of habitat restoration, coastal resilience, and weather forecasting infrastructure, while simultaneously benefiting businesses across sectors such as agriculture, energy, and transportation.
"I am immensely proud of the work from the leadership and staff of the Commerce Department over the past year, and we're just getting started. I look forward to celebrating future milestones and continuing the vital work made possible by the Bipartisan Infrastructure Investment and Jobs Act."
Bureaus and Offices
Minority Business Development Agency
National Oceanic and Atmospheric Administration
National Telecommunications and Information Administration
Leadership
Gina M. Raimondo
Tags
Broadband
Climate Change
Read the full report from the U.S. Department of Commerce: Read More