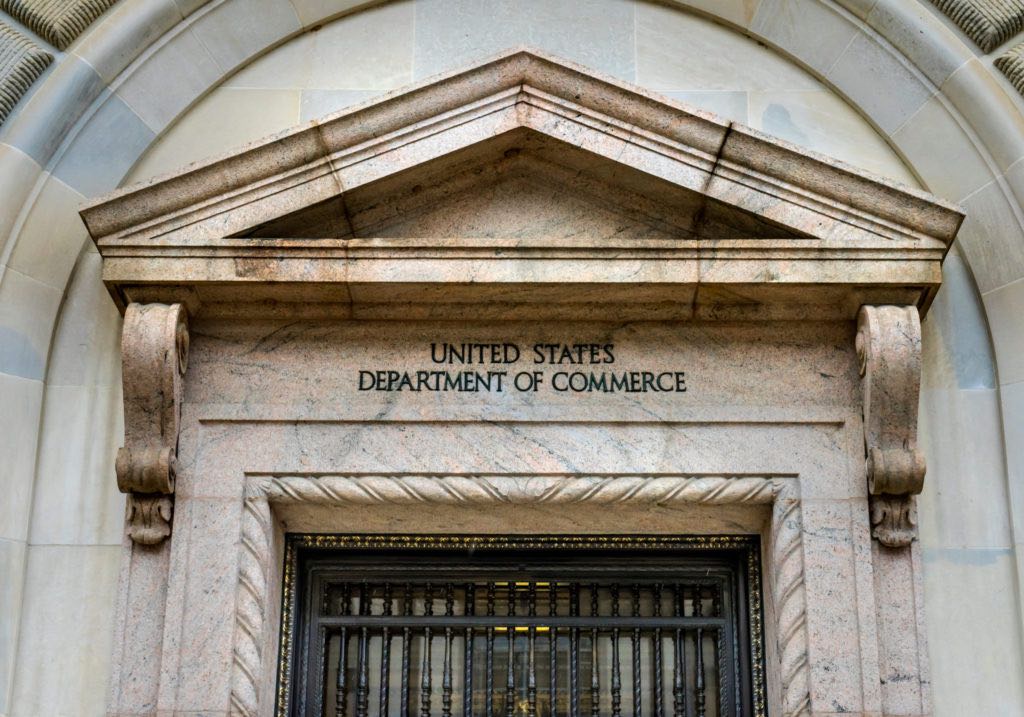 Welcome Remarks by U.S. Secretary of Commerce Gina Raimondo at the SelectUSA Investment Summit
Welcome Remarks by U.S. Secretary of Commerce Gina Raimondo at the SelectUSA Investment Summit
ASowah@doc.gov
Mon, 06/27/2022 – 08:51
Export and investment promotion
AS PREPARED FOR DELIVERY
Monday, June 27, 2022
Office of Public Affairs
publicaffairs@doc.gov
Welcome to the 2022 SelectUSA Investment Summit! I'm Secretary of Commerce Gina Raimondo and I am proud to be your host this week.
After three years, we're finally back in person. I'd like to extend a special welcome to those who are joining us for the first time.
SelectUSA is a whole-of-government initiative to attract and retain investment in the United States, and to serve as the primary liaison between foreign investors and American markets.
I'm excited for you to see the wide range of opportunities for partnership and investment here in the US.
America is the best place on earth to do business. For a full decade, the United States has been the number one destination for foreign direct investment. This is no small feat, and SelectUSA's work has contributed to this success.
The Biden Administration is committed to ensuring America remains the most productive and innovative economy in the world. We're also committed to being the top destination for foreign direct investment in the years to come.
That's why the administration is working to revitalize our manufacturing and advanced industries; develop new, more secure supply chains; rebuild and expand our infrastructure. We're going to upskill our workforce; invest in science, research and development–including technologies that will help us combat climate change–and support innovation for the technologies of the future.
In the coming days, you'll hear from representatives from federal, state, and local governments as well as businesspeople from over 70 countries, representing a variety of sectors and markets.
You'll learn about America's innovative business climate, the diversity of resources available here, and our robust workforce.
You'll hear success stories from companies who have expanded to the U.S. through SelectUSA's tools and services.
Most importantly, you will have the opportunity to meet, speak, and establish meaningful working relationships. 
Since its inception, SelectUSA has facilitated over $105 billion in client-verified investment and supported more than 138,000 jobs across the U.S. and its territories.
Let me share some examples of SelectUSA's success.
At last year's summit, I had the pleasure of meeting Saitex CEO, Sanjeev Bahl. Since then, this sustainable denim manufacturer opened a $17 million denim manufacturing factory in Los Angeles. The company plans to hire over 200 employees.
Last year we also kicked off the Select Global Women in Tech program, giving women in tech from markets around the world the platform to meet with successful, high-level U.S. based women to guide them through U.S. market entry.
TurtleTree's CEO, Ms. Fengru Lin, participated in the program's Success Stories panel during last year's summit. Since then, the Singapore-based biotech startup invested $800,000 to launch their R&D headquarters in California.
Within the past ten days, Aurubis from Germany celebrated the groundbreaking of its first-of-its-kind, multi-metal recycling plant in Augusta, Georgia.
Once up and running in 2024, this cutting-edge site is projected to process 90,000 tons of complex recycling materials annually, contributing to a safer, healthier, and more sustainable world.
And we're excited that Forsee Power, a French company that manufactures battery systems for electric vehicles, will be announcing a U.S. investment during this summit.
These are the kind of stories that drive us forward at SelectUSA and the Department of Commerce. 
If there's one thing you take away from today, and you will hear it often this week because it's true, it's this: the United States is open for business.
We offer an unmatched diversity, a culture of innovation, and the world's most productive workforce to companies of all sizes looking to grow and succeed in the U.S. market. 
Thank you for attending. I hope you all have a great experience at the 2022 SelectUSA Investment Summit. 
Bureaus and Offices
International Trade Administration
Leadership
Gina M. Raimondo
Tags
SelectUSA Investment Summit
Read the full report from the U.S. Department of Commerce: Read More